I leave for Uganda with Blood:Water Mission in a week and as I prepare for this journey, I've been reading a book called When Helping Hurts by Steven Corbett and Brian Fikkert.  Although this book is narrated through the eyes of the Christian faith, I believe whether one is religious or not, lessons on how to view poverty can be learned through this highly impactful book. 
Corbett and Fikker states "A helpful first step in thinking about working with the poor in any context is to discern whether the situation calls for relief, rehabilitation, or development."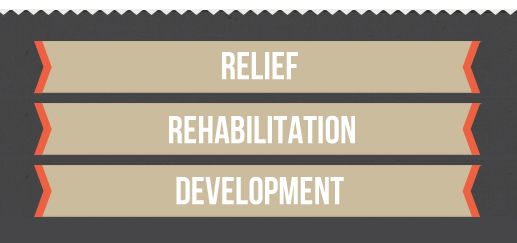 On a professional level and as a graphic designer that works hand in hand with non-profits, this thought process greatly helps me with user experience design.  For example, although this point may be obvious, not all non-profits are alike.  An interactive experience for a food bank asking for relief should be greatly different than a non-profit counseling center showing their rehabilitation efforts.  
I believe it is so important to think through these sort of interactive strategies for non-profits. Not only are many addressing grand world issues on the relational level but they are also running a business that should have an interactive strategy that reflects whether they are asking for relief, rehabilitation or development.  
I've created a generalized diagram that we would give 'call to action' items for each type of non-profit.  A 'call to action' item means we would draw the users eye directly to these important items through buttons, correct user flow and call outs.  Notice how each call to action item is a bit different depending on what type of action the non-profit wants to convey.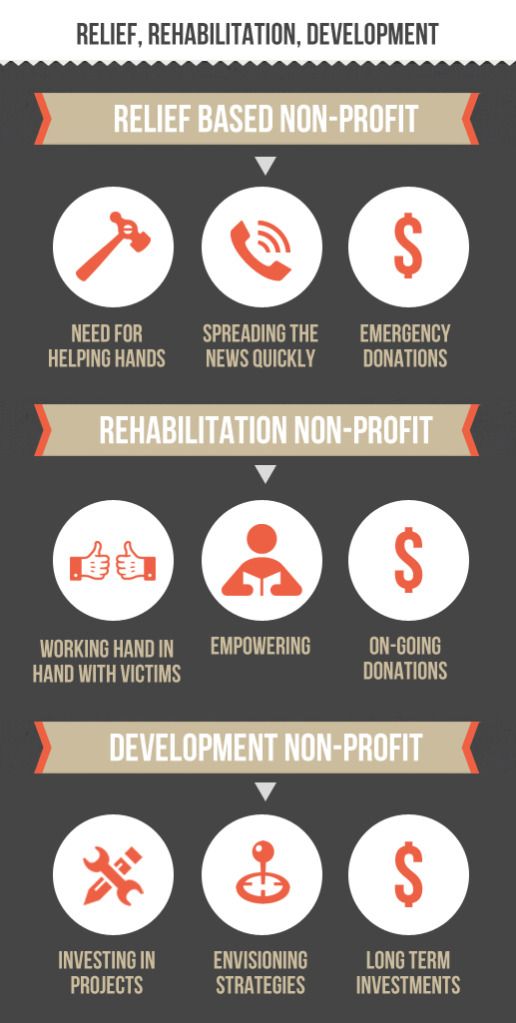 When you look at your own non-profit site, do you fall into any of these three categories?  If so, do you feel that your web presence is identifing the correct call to action items for your donor or volunteer?
There are many non-profits that actually combine all three of these attributes.  Stay tuned on how to tackle multiple needs and strategies when your non-profit addresses relief, rehabilitation, and devlopment.
- Beth
centresource reblogged this from interactiveforgood
interactiveforgood posted this